FIFA has set dates for three World Cups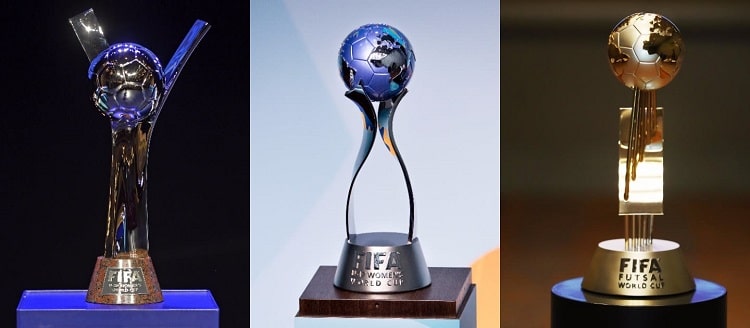 Today, FIFA Council's Bureau announced the decision on the dates of the 70th Congress of organization and the three World Cups.
The FIFA Confederations Working Group has carefully assessed the impact of the COVID-19 pandemic on the situation in the world football and has developed recommendations for a number of sports events. According to them, the FIFA Council's Bureau made the decision to approve the following new tournament dates according to further monitoring of the situation:
- Women's World Cup 2020 WU-20 (Costa Rica / Panama) - January 20-February 6, 2021 (players born from January 1, 2000 to December 31, 2004);
- Women's World Cup 2020 WU-17 (India) - February 17-March 7, 2021 (players born from January 1, 2003 to December 31, 2005);
- 2020 Futsal World Cup (Lithuania) - September 12-October 3, 2021;
- The 70th FIFA Congress, which was to take place in Addis Ababa, will be held as an online event on September 18, 2020.
Further information on the dates of the FIFA tournaments in 2020 will be announced later.
It should be added that Ukraine WU-2020 didn't get to the 20 World Cup (WU-XNUMX) and did not break through to the final tournament of Euro-2019 (WU-19). The Ukrainian national futsal team also has no chance to perform at the 2020 World Cup after failing ti pass the qualification in February this year in Serbia. But the WU-17 team still has the opportunity to compete for a ticket to the 2020 World Cup. However, to do this the team needs to qualify at Euro 2020, which by UEFA decision was postponed - as well as the elite round of qualifying, where Serhii Sapronov's team has to play.