Natalia Zinchenko: "Last year at the tournament in Spain, the team of Northern Ireland underestimated us. Now a lot will depend on motivation "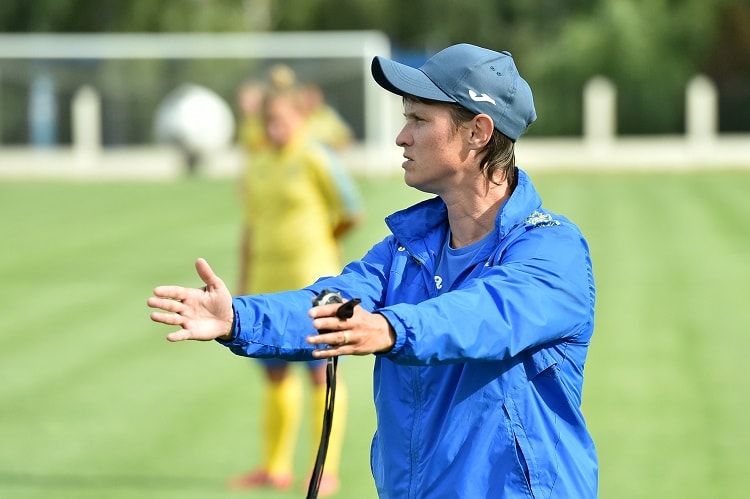 After yesterday's draw, the rival of the women's national team of Ukraine in the butt matches of the 2022 European Championship selection became known. Our football players in the two-match confrontation in April will have to'clarify the relationship with the Northern Ireland team.
- This is quite a favorable draw for us, - said the head coach of the women's national team of Ukraine Natalia Zinchenko in a comment to the official website of the UAF. - At least our memories of previous fights with the Northern Irish are only pleasant. A year ago, at the international tournament in Spain, my wards quite easily won - 4: 0. I remember that in the elite round of the Euro-2019 selection among the youth national teams, the Ukrainians also proved to be stronger - 4: 2.
- So, can we say that in the April confrontations your wards will be the favorites?
- No, because these teams are approximately equal in class, and in April a lot will depend on who has the highest motivation. Then, at the tournament in Spain, the Northern Irish, most likely, just underestimated us. I had to watch their next match literally the day after that, and believe me, it was a completely different team. That is why they should be taken very seriously.
- In the group tournament of the selection of the European Championship in 2022, the rivals of the national team of Ukraine were the Irish. In style of play, they are probably similar to their geographical neighbors?
- Yes, they are unyielding, they try to act on the verge of a foul, they often adopt riding gear. As you can see, you will have to adjust to a tough fight.
- In February, several of your wards did not survive the coronavirus and could not take part in meeting in Turkey. How are they doing?
- Efforts are being made to get them back in line and help in the April matches. You know, the group tournament was very difficult for the national team of Ukraine, but we should pay tribute to our girls, who at key moments showed fighting spirit, good training and made it to the next round. I want to believe that they will not fail in the matches with the Northern Irish either.
- When do you start preparing for a duel?
- We are not going to Kyiv on April 4, as planned, but the next day. Negotiations are still going on when the first match will take place on our territory - on April 8 or 9.