Euro-2024 (U-19): the youth national team of Ukraine will find out their opponents in the qualifying round on December 8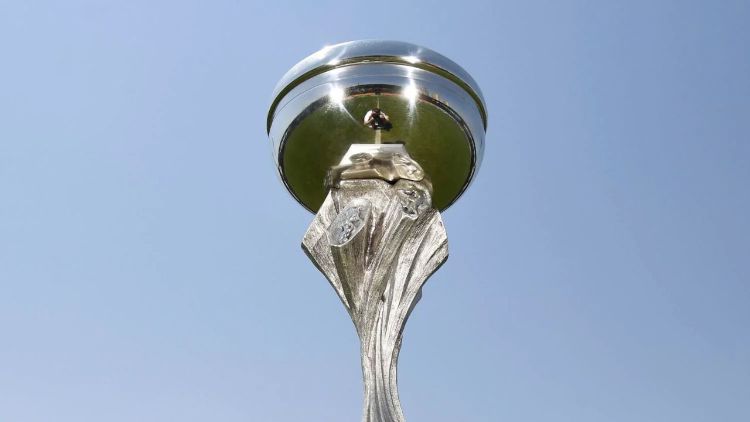 On December 8, the youth national team of Ukraine U-18 (football players not older than 2005), led by Oleg Kuznetsov, will receive opponents in the qualifying round of Euro-2024 (U-19). About the draw in Nyon the UEFA official website reports UEFA (the procedure starts at 10.00:XNUMX a.m. Kyiv time).
Mini-tournaments in 13 groups will be held between September 4-12, October 9-17, or November 13-21, 2023. The first two qualifying group winners and the best third-place finishers from the matches against the first and second teams will join Portugal in the elite qualifying round.
The national team of Northern Ireland, as the host, won a direct pass to the final stage, which will be held in the summer of 2024.
Lottery procedure and sowing baskets
According to UEFA ranking four seeding baskets of the corresponding age were formed: the 13 national teams with the highest rating were in basket A, the next 13 national teams were in basket B, and so on. Ukraine was in the first basket (A).
The groups will have one representative from each basket. The hosts of the mini-tournaments will be determined later.
Warehouse composition
Cart A: England, France, Italy, Czech Republic, Spain*, Ukraine*, Ireland, the Netherlands, Norway, Israel, Germany, Turkey, Serbia*.
Cart B: Austria, Slovakia, Romania, Hungary, Belgium, Sweden, Scotland, Croatia, Greece, Denmark, Bosnia and Herzegovina*, Georgia, Poland.
Cart C: Finland, Bulgaria, Iceland, Switzerland, Armenia, Cyprus, Wales, Latvia, Slovenia, Azerbaijan, Belarus*, North Macedonia, Kosovo*.
Cart D: Albania, Montenegro, Malta, Moldova, Kazakhstan, Faroe Islands, Andorra, Lithuania, Estonia, Luxembourg, San Marino, Gibraltar*, Liechtenstein.
*According to the decision of the UEFA Executive Committee and the Working Group on Emergency Situations, the following national teams are divided into different groups: Spain and Gibraltar, Belarus and Ukraine, Serbia and Kosovo, Bosnia and Herzegovina and Kosovo. All Russian teams are currently excluded from UEFA competitions in accordance with the decision of the executive committee of 28 February 2022. On July 15, 2022, this decision was confirmed by the Court of Arbitration for Sport. Thus, Russia will not take part in the 2023/2024 European Under-19 Championship qualification draw.