Buy tickets for matches of the youth national team of Ukraine at Euro-2023!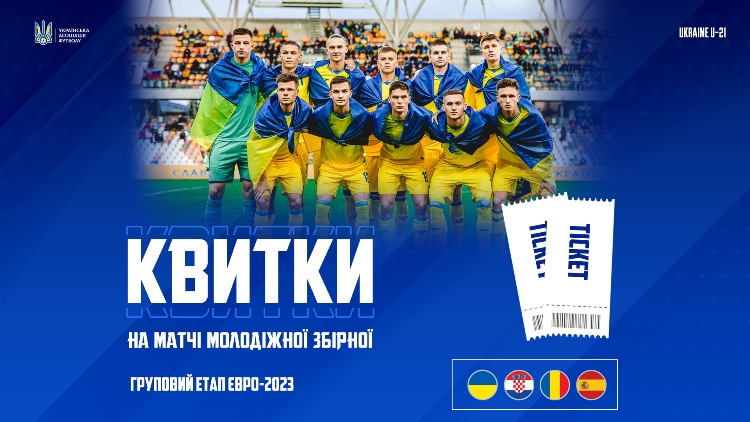 The sale of tickets for the match of the youth national team of Ukraine at the group stage of the 2023 European Championship, which will take place from June 21 to July 8 in Romania and Georgia, continues.
We remind you of the schedule of matches and give a link to buy tickets in the fan sectors of the national team.
21.06.2023
Ukraine - Croatia
Tickets are for link
24.06.2023
Romania - Ukraine
Tickets are for link
27.06.2023
Spain - Ukraine
Tickets are for link
Conditions for purchasing tickets:
One fan can buy no more than four tickets for the match, specifying the personal data of all persons who plan to attend it. Tickets will be registered.
The presence of a ticket for a child, regardless of its age, is mandatory.
At the entrance to the stadium, the fan's ticket and ID will be checked.
Exchange, return, resale of tickets is prohibited.
After selecting and entering data and payment, the tickets will be sent to the buyer's email address. You can download them to your phone or print them out.
Please note that tickets to the Ukrainian fan sector will be on sale until June 1, 2023. After that, tickets can be purchased for common link to any other sector of the stadium.
The "family sector" will be located at the general link.
Fans can also purchase tickets for other categories and locations at the stadium, including skyboxes.
Applications for skyboxes — by the link.
Please note that tickets are free for both persons with disabilities and accompanying persons. Applications for tickets for persons with disabilities — by the link.
Ticket sales at the stadium box office will open five days before the first match and will be carried out until the final match of the group stage.