The final matches of the DUFLU-24 Cup will be held on June 25-30 and 2023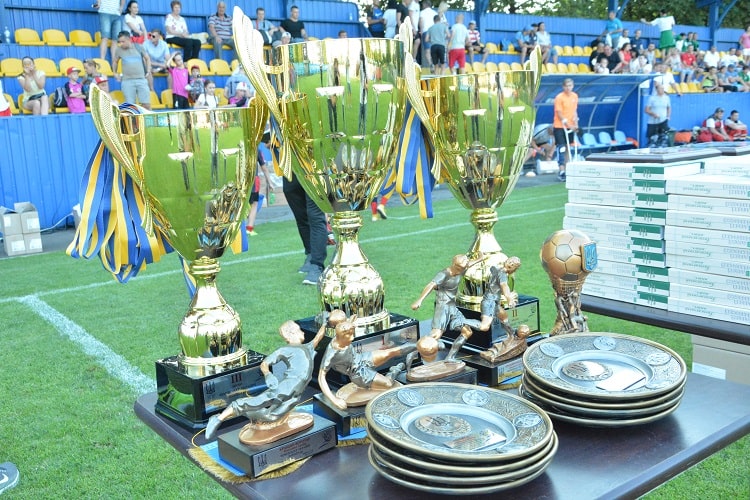 On June 24-25 and 30 at the "Knyazha-Arena" base in the village of The final games of the All-Ukrainian United Football Tournament among teams of children's and youth sports institutions "DUFLU Cup" will be held in Shchaslyve (Festivalna St., 6B) 2023 of the year.
The tournament started on April 8 with group stages in four age groups (U-19/U-17, U-16, U-15 and U-14), in which 240 teams participated.
Then the participants went through the 1/8 finals with one game, the 1/4 finals with two games and the 1/2 finals with two games.
In total, 1060 matches will be played in the tournament.
Finals of the DUFLU-2023 Cup
U-19/U17
24.06 IFA "Rukh" (Lviv) — FC "Shakhtar" (Donetsk) 11.00
U-16
25.06 "UFK-Karpaty" (Lviv) — "UFK-Kryvbas" (Dnipro) 13.00
U-15
25.06 "UFK-Kryvbas" (Dnipro) — "UFK-Karpaty" (Lviv) 11.00
U-14
30.06 "UFK-Kryvbas" (Dnipro)/JUSSH "Atlet" (Kyiv) — "UFK-Karpaty" (Lviv)/FC "Lviv" (Lviv) 11.00