DUFLU Cup-2023: final matches were held in four age categories (updated)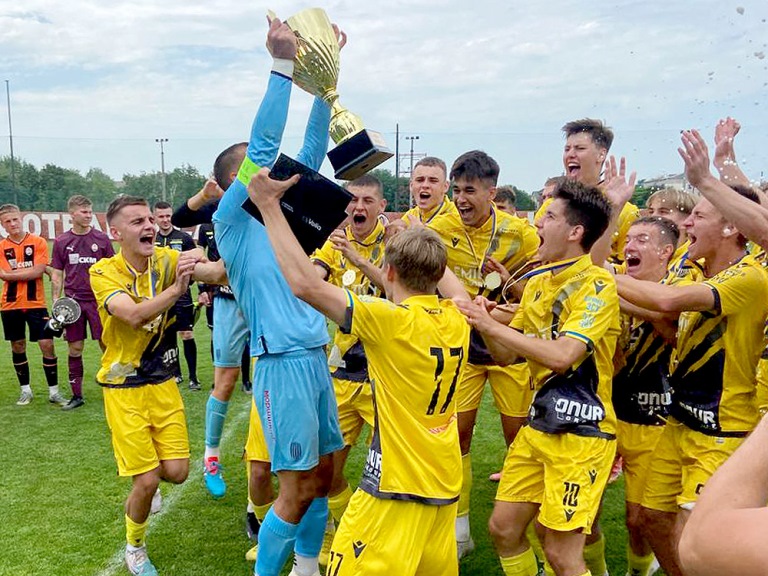 On June 24 and 25 at the "Knyazha-Arena" base in the village of The three final matches of the All-Ukrainian United Football Tournament among teams of children's and youth sports institutions "DUFLU Cup" were successfully held in 2023. On June 30, a trophy was drawn in the youngest age category.
The tournament started on April 8 with group stages in four age categories (U-19/U-17, U-16, U-15 and U-14), in which 240 teams took part.
Then the participants went through the 1/8 finals with one game, the 1/4 finals with two games and the 1/2 finals with two games.
The winners were "Rukh", "UFK-Karpaty" and "UFK-Kryvbas" in two age categories.
Finals of the DUFLU-2023 Cup
U-19/U17
24.06 "Rukh" (Lviv) — "Shakhtar" (Donetsk) — 2:2, on penalties — 5:4
U-16
25.06 "UFK-Karpaty" (Lviv) — "UFK-Kryvbas" (Dnipro) — 0:2
U-15
25.06 "UFK-Kryvbas" (Dnipro) — "UFK-Karpaty" (Lviv) — 0:6
U-14
30.06 "UFK-Kryvbas" (Dnipro) — "UFK-Karpaty" (Lviv) — 2:0