Ukraine will hold two matches of Euro 2019 (U-21) qualification in Zaporozhye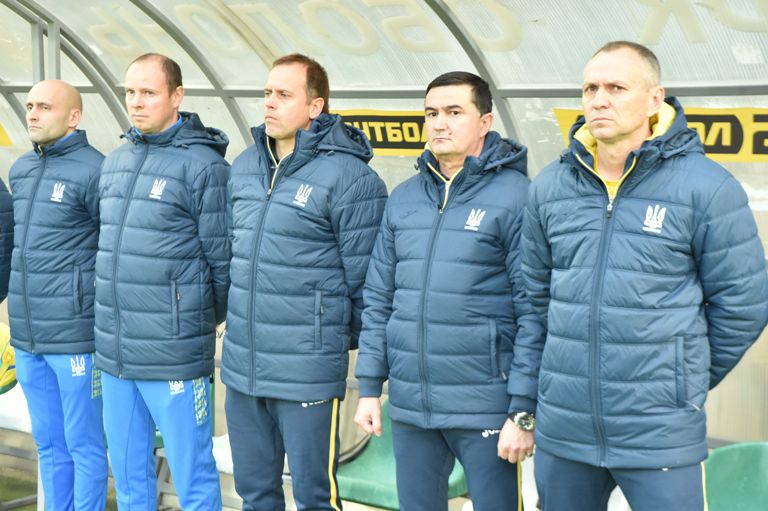 Already in September, Ukraine's national team will hold two matches of the Euro 2019 Qualifying Round (U-21) against the national teams of Latvia and Andorra.
These matches will take place on the 7th and the 11th of September in Zaporizhzhya at the stadium "Slavutich Arena". Both matches will start at 19.00 Kyiv time.
Group 4
| | | | | | | |
| --- | --- | --- | --- | --- | --- | --- |
| Teams | І | В | Н | П | М | О |
| 1. England | 6 | 5 | 1 | 0 | 12—3 | 16 |
| 2. The Netherlands | 6 | 3 | 2 | 1 | 14—4 | 11 |
| 3. Scotland | 6 | 2 | 2 | 2 | 7—7 | 8 |
| 4. Ukraine | 6 | 2 | 2 | 2 | 11—6 | 8 |
| 5. Latvia | 6 | 0 | 3 | 3 | 2—10 | 3 |
| 6 Andorra | 6 | 0 | 2 | 4 | 1—17 | 2 |
The remaining matches to hold the national team of Ukraine
07.09.2018
Ukraine - Latvia
11.09.2018
Ukraine - Andorra
12.10.2018
Ukraine - Scotland
16.10.2018
The Netherlands - Ukraine