The BEST FIFA Football Awards: the selection of the Ukrainian women's national team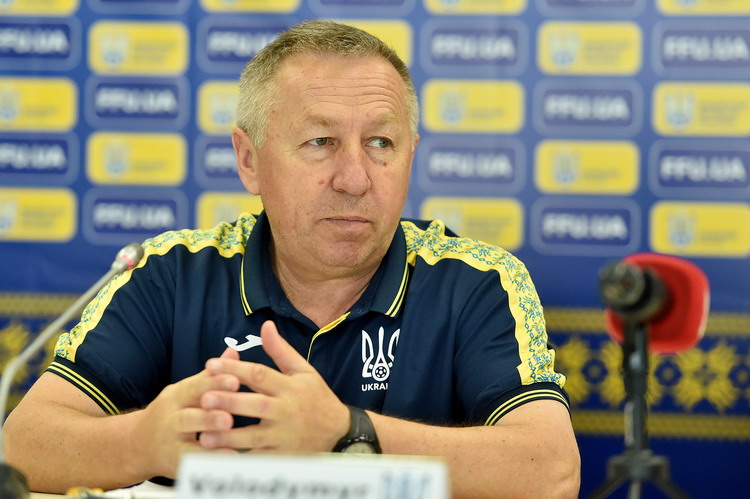 The coach of the national women's national team of Ukraine Volodymyr Reva and the captain of blue-yellow Darya Apanashchenko made the selection of the best players and coaches in women's football in 2018 as part of the annual poll "The BEST FIFA Football Awards".
The coach and the captain expressed unanimity about the best football player: in their opinion, the captain of the national team of Denmark Pernelle Harder deserves the main prize.
As for Coach of the Year, here the votes are divided. The roar put the first female Champions League finalist, Wolfsburg German coach Stefan Lerch, and the blue-and-yellow captain preferred the Champions League champion Reynald Pedros.
The The BEST FIFA Football Awards will be held on September 24 in London.
The choice of Vladimir Reva
Best player of the year
Pernile HARDER (Wolfsburg, Denmark)
Amandine ANRI (Lyon, France national team)
Saki Kumagai (Lyon, Japan)
Best Coach of the Year
Stefan LERH (Germany, Wolfsburg)
Reynald PEDROS (France, Lyon)
Asako Takakura (Japan, Japan national team)

The choice of Daria Apanaschenko
Best player of the year
Pernile HARDER (Wolfsburg, Denmark)
Lucy BRONZ (Lyon, England)
Megan Rapino (Seattle National Team, USA)
Best Coach of the Year
Reynald PEDROS (France, ("Lyon")
Stefan LERH (Germany, Wolfsburg)
Emma Hays (England, Chelsea)