FFU gives bright football moments to children with autism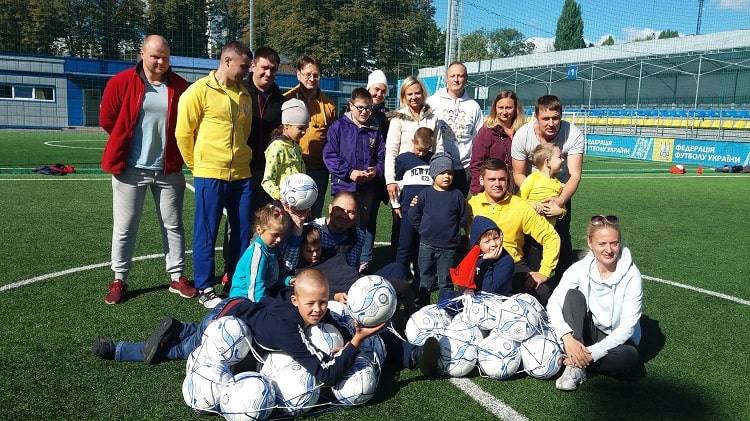 On September 30, at the fields of the Football Football Academy of the Football Federation of Ukraine, with the assistance of the Foundation for the Development of Football of Ukraine, within the framework of the KIDS AUTIMS GAMES project, "Open football lessons" were held for 50 children with autism spectrum disorders.
KIDS AUTIMS GAMES is an exercise aimed at socializing children with autism spectrum disorder (PAC) through exercise.
FFU Social Projects instructor Liana Kopilova held football sessions with her children and their parents. It was a wonderful family fun and a great football moment for the little one. The event is one of the actions of the general program of the Football Federation of Ukraine in support of children who have different health problems, which is carried out within the framework of the "Open lessons of football".