Serhii Sapronov: The girls believed they would definitely have the opportunity to challenge for the EURO ticket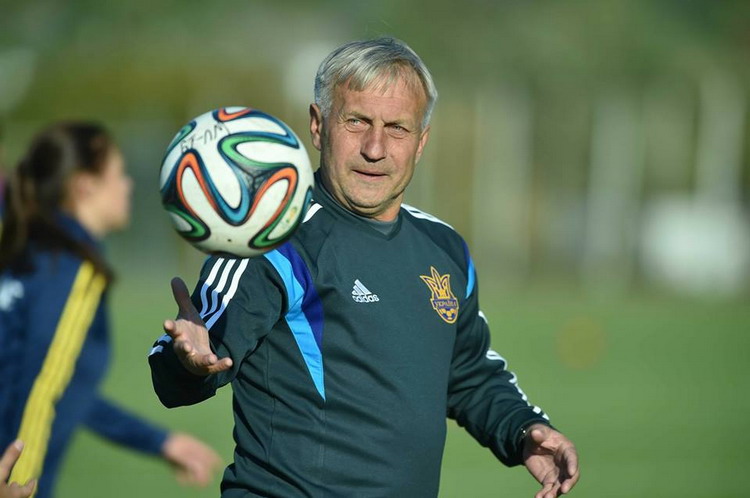 At the last meeting of the UEFA Executive Committee, which was attended by the UAF President, a member of the UEFA Executive Committee Andrii Pavelko, have been identified dates of the elite round of the European Championship 2020 WU-17.
The rivalry will take place from September 12 to 20, and the competitors of our team, in addition to the hosts, Norway, will be Poland and Czech Republic. The final tournament with the participation of eight national teams, to which only the winners of the groups make it, will take place from October 8 to 14 in Sweden.
- When I and my assistants reported this news to my wards by phone, they could not hide their joy, - said the head coach of the Ukrainian national team WU-17 Serhii Sapronov in a comment to the UAF official website. - The girls believed that they would definitely have the opportunity to challenge for a ticket to the final part of the competition.
- What about your wards' compliance with quarantine requirements?
- We are constantly communicating with their club coaches, and it is gratifying that all the players are healthy. It is important that even those girls who were injured have already left the hospital. Although the vast majority of them are still forced to have individual workouts.
- When do you plan to get together again?
- At the end of February in Kharkiv we not only trained, but also played two friendly matches. Just before leaving for Norway, most likely, we will have to limit ourselves with a week of joint classes. However, to be honest, I'm more worried about how the wards can avoid problems with playing shape. It is still unknown whether the Ukrainian women's championship resumes or when the new season begins. I really hope that by the end of June there will be specifics in this regard as well.