U-16 / U-17: game practice of football players of youth national teams of Ukraine in UPL of the 2019/2020 season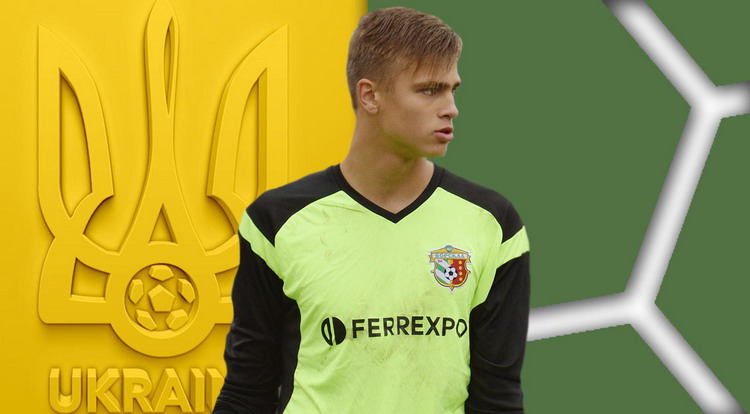 For almost six months, since February, the national teams of Ukraine have not been on the field. This pause is especially difficult for the players of the youth national teams, because due to the quarantine the DUFLU and UPL championships in the U-19 and U-21 categories ended ahead of schedule, and it is impossible to progress without playing practice.
But at the finish of the Ukrainian Premier League championship, we saw the debuts in the elite of 16-17-year-old boys. And goalkeeper Pavlo Isenko at the age of 16 became the hero of a penalty shootout in the semifinals of the Cup of Ukraine. Vorskla's coaches released him to replace him on the 11-meter, and he did not fail, repelling three shots. Thus, for the second time in history, the Poltava club reached the final of the Cup of Ukraine. It happened on June 24.
In three days, Maksym Khlan, the first representative of the 2003 generation born in the UPL, came on the field as a member of Karpaty in the Ukrainian championship. But the paradox is that a week earlier the first football player born in 2004 - Yegor Yarmolyuk (Dnipro-1) played in the UPL.
Isenko postponed his debut in the UPL until July 3. Although for the first time I got to the application of the first team a year earlier - at the end of the 2018/2019 season, on May 25, 2019, in the match between Vorskla and Chornomorets (1: 2).
All three - Isenko, Khlan and Yarmolyuk - are players of the youth national teams of Ukraine. But Jan Kostenko from Vorskla, who also made his debut in the UPL on July 19, has not yet been called up to the national team. Maybe after that Alexander Petrakov will invite him to the camp of his team.
Footballers born in 2003-2004 in UPL clubs in the championship of Ukraine of the 2019/2020 season
| | | | | | | |
| --- | --- | --- | --- | --- | --- | --- |
| Player | Date of birth | Club | Debut in UPL | Games | Minutes | Goals |
| Pavlo ISENKO (c) | 21.07.2003 | Vorskla | 03.07.2020 | 2 | 180 | 5c |
| Yegor YARMOLYUK (pz) | 01.03.2004 | Dnipro-1 | 19.06.2020 | 2 | 101 | 0 |
| Maxim HLAN (pz) | 27.01.2003 | Karpaty | 27.06.2020 | 1 | 16 | 0 |
| Jan KOSTENKO (pz) | 04.07.2003 | Vorskla | 19.07.2020 | 1 | 3 | 0 |