Premier League. Kolos defeated Mariupol in the playoff final and won a ticket to the Europa League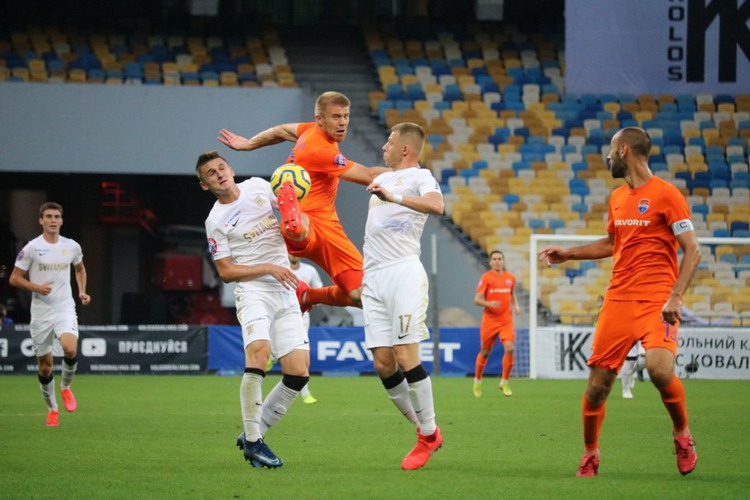 The fate of the final match for the right to participate in the Europa League 2020/2021 was decided in overtime.
The last one European Cup license from Ukraine Colossus (sixth team for the results of the regular championship) and "Mariupol" (finished eighth) played at the NSC "Olympic" in Kiev, which gave an advantage to the nominal hosts, who, unlike rivals, did not have to cover long distances after semifinal match. In addition, the match took place in the presence of fans, most of whom supported the blacksmiths. It should be noted that the stadium was attended by the President of the UAF, a member of the UEFA Executive Committee Andriy Pavelko, the head coach of the national team of Ukraine Andriy Shevchenko and the co-chairman of the Council for Strategic Development of Professional Football UAF Oleh Blokhin.
Since the price of a mistake in the match was very high, it is not surprising that the teams acted as carefully as possible in the first half. Mariupol had a little more possession of the ball, but, except for a few long-range shots and a moment in Kornienko, which was organized for him by Polehenko and Fedorchuk, the visitors did not create anything more at the gates of Volynets. The Kolos players began to seize the initiative closer to the break, fulfilled several promising standard provisions, but also had no real opportunities to excel.
At the beginning of the second half, Ruslan Kostyshyn's charges created the first goal moment. Bondarenko hit his head after Zozulya's pass, but Galchuk pulled the shot. In the future, the players of "Colossus" had several opportunities to excel in the standards. In particular, Morozko hit the crossbar, and Lysenko, who came on as a substitute, hit the wall from a promising position. At the end of the main time, the Mariupol team was close to success, when Topalov's shot from the bottom was parried by Volynets.
The account was opened in overtime. Antyukh, who scored a double in the semifinals against Dnipro-1, scored with a header after Lysenko's pass. 1: 0 - and "Kolos" in the first season in the elite division won the right to play in European Cups.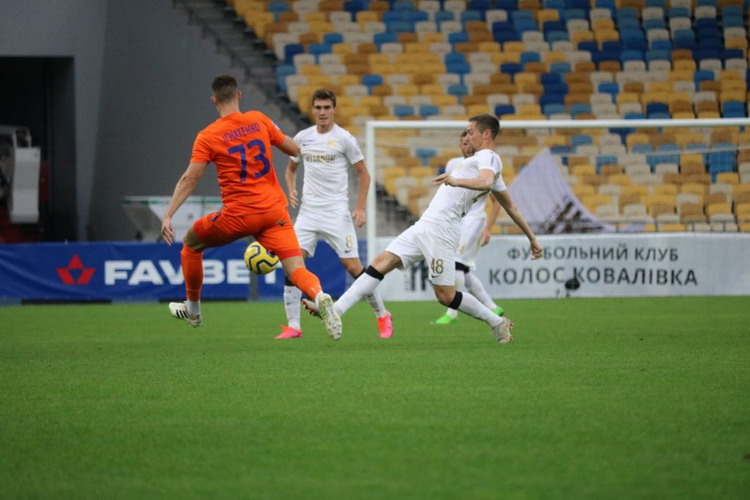 Photo by koloskovalivka.com
UPL Europa League playoff
1/2
25.07.2020
«Колос» — «Дніпро-1» — 4:1 (2:0)
"Alexandria" - "Mariupol" - 1: 2 (1: 1)
Final
29.07.2020
Kolos - Mariupol - 1: 0 (0: 0), add. time
Goal: Antukh (95).
Kolos received a pass to the second qualifying round of the Europa League, the draw of which will take place on August 31, and the match - on September 17.