U-21: Ukraine's youth national team starts with defeat at international tournament in Turkey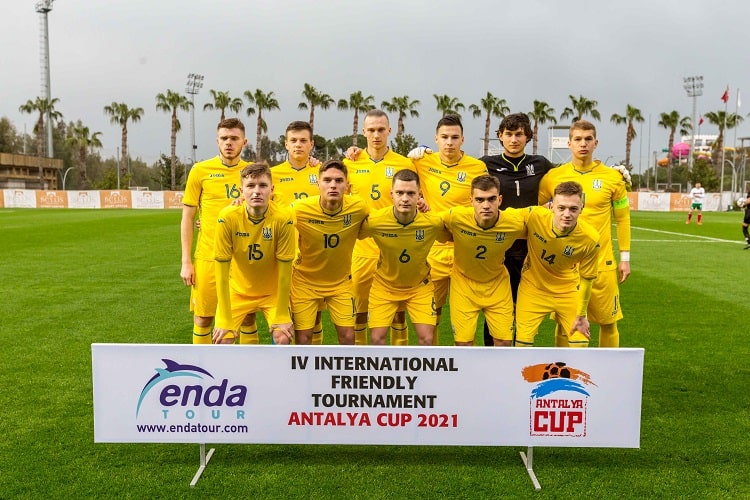 Ruslan Rotan's wards lost minimally to their Bulgarian peers, winning in the course of the match.
Today, the youth national team of Ukraine, which is training in Turkey, played its first match at the Antalya Cup tournament. The rival of the blue-yellows was the team of Bulgaria.
From the first minutes, Ruslan Rotan's wards seized the initiative and did not give it up until the end of the half. In the 10th minute Nazarenko opened the scoring with an accurate shot from outside the penalty area. In a few minutes Supryaga could have doubled it, but the Bulgarian goalkeeper saved his team. The Ukrainians brought the goal to their own goal: Turbayevsky made a mistake during the transfer, and the captain of the Bulgarian national team Yankov coldly threw the goalkeeper.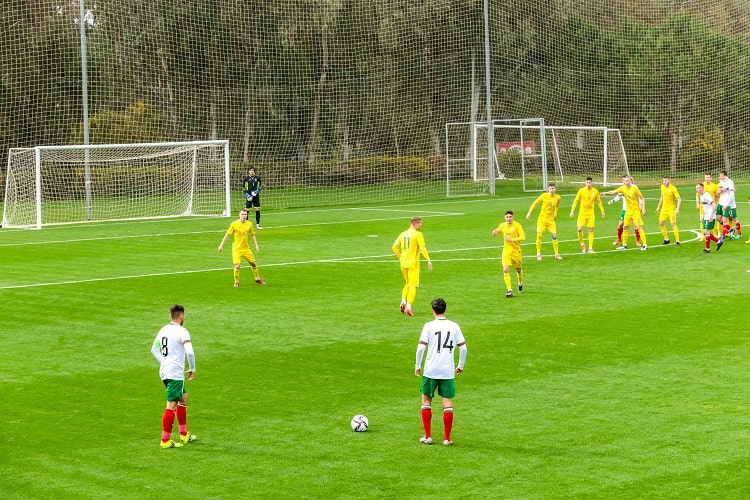 Photo of UAF press service
This did not embarrass our team, which even more eagerly began to attack the opponent's goal. Suffice it to say that the blue-yellows filed six corners against one in the Bulgarians. Kukharevych had two great moments, but the Rukh striker scored from a comfortable position near the post.
The second half began with mutual attacks, in one of which Taloverov violated the rules against the opponent near the penalty area. Krastev scored in the corner, which was defended by Turbayevsky, but the goalkeeper could not cope with this blow.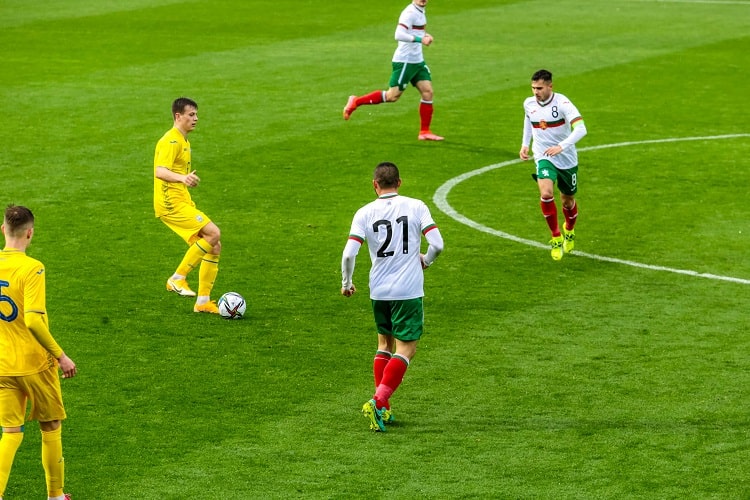 Photo of UAF press service
After that, the game of Ukrainians broke down a bit. Ruslan Rotan soon made six substitutions at once, but this did not affect the course of events in the match. Our team had more possession of the ball, but it did not reach dangerous moments. As a result, the match ended - 1: 2.
2021 Antalya Cup International Tournament
Ukraine (U-21) - Bulgaria (U-21) - 1: 2 (1: 1)
Goals: Nazarenko (10) - Yankov (21), Krastev (53).
Ukraine: Turbayevsky, Semilet, Taloverov, Batagov, Vivcharenko, Sich (Zhelizko, 63), Bondarenko (Prytula, 63), Sudakov (Mudryk, 63), Nazarenko (Ocheretko, 63), Supryaga (Bragaru, 63), Kukharevych ).
Bulgaria: Vutsov, Baurensky, Petrov, Popov, Shopov (Mirchev, 72), Yankov, Krastev (Kamenov, 72), Dichev (Galchev, 72), Boruka, Rabotov, Angelov.
Ruslan Rotan's wards will play the next match of the tournament on March 27 against the national team of Uzbekistan (starting at 16.00 Kyiv time).
Antalya Cup 2021
24.03.2021
Northern Macedonia - Kazakhstan
Ukraine - Bulgaria - 1: 2
25.03.2021
Uzbekistan - Slovakia (16.00)
26.03.2021
Bulgaria - Kazakhstan (16.00)
27.03.2021
Slovakia - Northern Macedonia (16.00)
Ukraine - Uzbekistan (16.00)
29.03.2021
Uzbekistan - Kazakhstan (16.00)
Northern Macedonia - Bulgaria (17.30)
Ukraine - Slovakia (18.00)
The Kiev start time for matches is given.