Ukraine's U-19 youth national team lost to France in the semifinals of the international tournament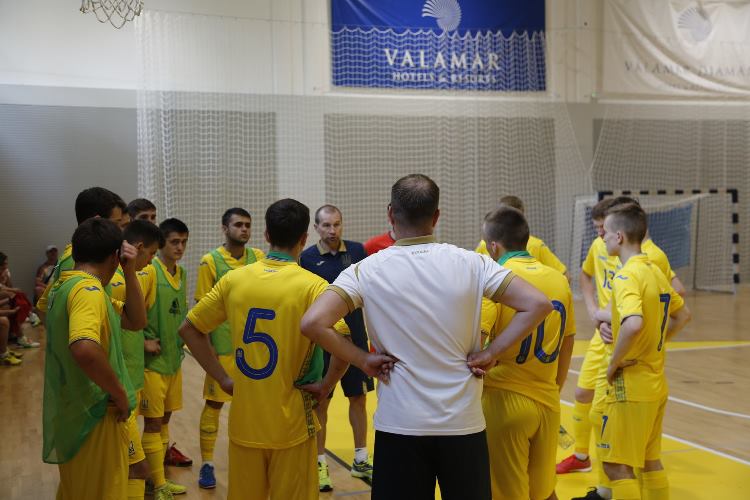 In the semifinals match of the international tournament Futsal Week in Croatia blue-yellow in a series of penalties lost to the French team.
In previous matches, Vitaliy Odegov's wards defeated Poland (5:3), drew with Croatia (2:2) and defeated Montenegro (7:1). As a result, the Ukrainian youth took first place in the group, so in the semifinals they met the team of France, which became the second in another quartet.
In the course of the game, the blue and yellows took the lead twice, but allowed the opponents to equalize in the 37th minute. Then the teams scored post-match penalties, as a result of which the French were stronger.
Now the Ukrainian youths will play a match for third place against the host of the tournament, the national team of Croatia.
U-19 youth futsal tournament
Ukraine - France - 3: 3 (2: 1), on penalties - 5: 6
Goals: Tkachuk (12, 17), Semenchenko (29) - Obargi (11), Gazegel (21, 37).
Ukraine: Guyvan - Tkachuk, Britan, Dychuk, Kvasniy - Malinovsky, Syzyk, Kalashnik, Smetanenko, Semenchenko, Lutai, Tymtsiv, Luty, Dyachenko.
Warning: Alla (15).
We will remind, blue-yellows continue to prepare for matches main round of futsal Euro-2022 (U-19), which will take place in March next year.