"We wanted to stay in the first division, but we got a good experience": players of the Ukrainian national e-football team - about relegation to the 2nd division of the FIFAe Nations Cup 2023 selection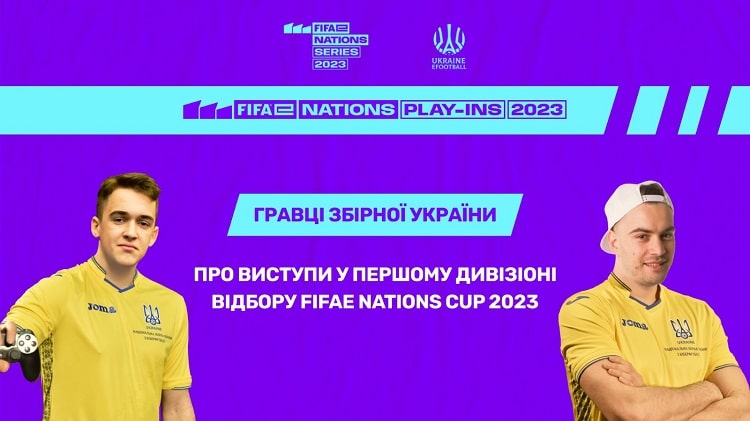 The players of the national e-football team of Ukraine in FIFA discipline Oleksandr CIG Grishay Grishay and Andrii CIG ST92 Shakalov commented on the team's performances during the second game week of the FIFAe Nations Cup 2023 play-in round.
The Ukrainian team took fourth place in Division 1 of Conference 3 and relegated to the lower division.
"We played well. Almost all matches were equal. Sometimes we won, sometimes we lost. And somewhere, it was plain unlucky, as in the first game with Israel. We missed a curious goal. Van Dijk's animation broke, counter-attacked and we scored. We were in complete control of the game and should have won had some unexplained circumstances not intervened.
We play 4-3-2-1. This tactic is not for control, but for quick transitions from defense to attack. The left and right defenders are not the best options in their positions - both Carlos Alberto and Zambrotta. They are heavy enough on the balls. They have no micro-control and confidence in the transmissions. Therefore, when we played through the full-backs, they did not always give accurate passes and contributed to the development of quick attacks," explained the reasons for the mistakes in the qualifying matches, Oleksandr CIG Grishay Grishay, a cyber football player of the blue-yellow team.
In turn, the captain of the Ukrainian national team Andriy CIG ST92 Shakalov noted the strength of the opponents in the first division, but emphasized that the team is capable of competing with the top European teams: "We are used to playing fast attacking football. But national teams in the first division do not give many such opportunities. Opponents of such a high level press well. It would seem that there should have been free zones for quick counterattacks, but this was not the case.
In the confrontation with France, we understood that we had nothing to lose. And they played much more lively. We didn't give the Poles anything to do either, they didn't see the coast in the second match. When you play decisive matches, everything comes from psychology. I want to no longer press, but saturate the defense, pass back. It is necessary to readjust and try to act more like the first number.
We are capable of playing in the first division. The current 9 points there is more than we have scored in previous years in the second division. We wanted to stay in the first division, but we got good experience."