U-17: Ukraine's youth team lost to England team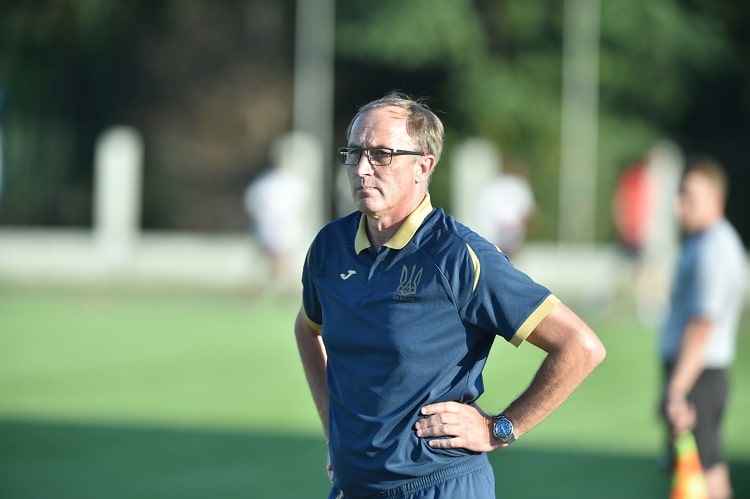 The wards of Alexander Petrakov held their third, final friendly match at a meeting in Marbella, Spain.
Today, the youth national team of Ukraine U-17 (football players not older than 2003) played its final sparring at the training camp in Spain. The rivals were again the team of England.
The first half was an even fight, even with the slight preference of blue and yellow. However, the ball only scored in their goal. Twice, in the 27th and 30th minutes, the British escaped a quick counterattack.
After the break, Oleksandr Petrakov's wards were added to the move, Denis Shostak could score twice, but the ball again hit the Ukrainian goal. This time, the 67th minute, the opponent took advantage of a mistake in the defense. The game was made, although under the curtain of the meeting the British scored another goal.
Friendly Match
Ukraїon (U-17) - EngіI (U-17) - 0:4 points
Goaland: (27), (30), (67), (83).
Ukraine: Isenko, Savchuk, Kozik, Roman, Kapinus (Kononov, 46), Lebedev (Mykytyshyn, 46), Ocheretko (Khromey, 55), Boulez (Tanchak, 88), Shubin, Hlan (Den. Shostak, 46), Dm. Shostak (Dovgan, 88).
We will add that within the limits of the Spanish training camp our team before in sparring drew with the same England (0-0) and won Belgium (1: 0).
It will be recalled that in March, in the elite round matches for a ticket to the finals of Euro 2020 (U-17), the national team of Ukraine will compete with the hosts of the tournament, the Turks (25th), as well as the teams of Belarus (28th) and Greece. 31st). The winners of the groups and the seven best second teams (according to the results of the matches with the first and third teams of their group) will reach the final stage, where they will join the host of Euro - Estonia. The final tournament will take place from May 21 to June 6 this year.