The youth national team of Ukraine in U-19 futsal will hold NTZ in Brovary in September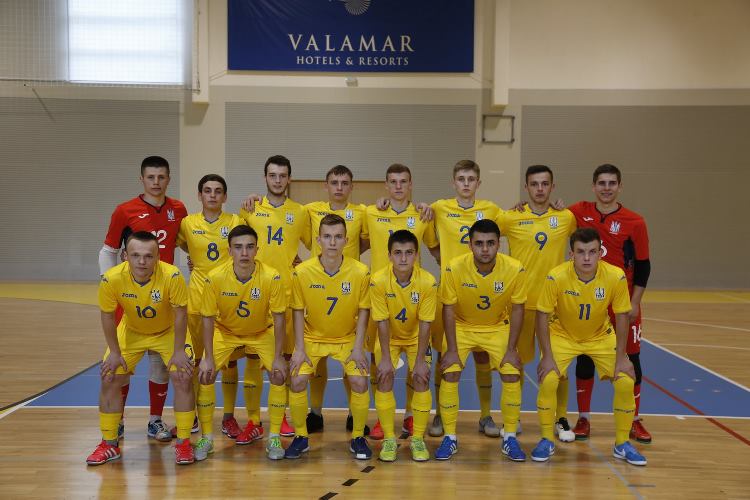 In preparation for the main selection round of Euro-2022 on September 24-27 the blue and yellows will hold a training camp in Brovary, reports the Futsal Association of Ukraine.
The head coach of the youth national team of Ukraine U-19 Vitaliy Odegov called the following performers to the team: goalkeepers - Mykola Khomyak (Hurricane-2-KFV), Dmytro Dyachenko (Cardinal-Rivnestandard); field players - Rostislav Semenchenko (Sky Up), Artem Schur ("Slavuta"), David Kalashnik (Viva Cup), Yaroslav Kvasniy ("Energy"), Andriy Salamakha (KIVS "Energy-2"), Dmytro Skybchyk, Maksym Malynovsky ( both - "Cardinal-Rivnestandard"), Vladislav Syzyk ("Lyubart"), Alexander Smetanenko (AFFC "Sumy"), Alexander Dichuk, Andrey Tkachuk (both - "Hurricane-2-KFV").
Recall that, as a result draw In the main qualifying round of Euro-2022, the blue-and-yellows got to group 6, where they will meet Belgium, Moldova and the winner of group A of the previous round (San Marino, Andorra, Estonia, Wales).
Euro-2022 (U-19) from futsal. Main round
Group 1: Turkey, the Netherlands, Italy, winner of Group B of the previous round.
Group 2: Portugal, Czech Republic, Cyprus, Greece.
Group 3: Serbia, Slovenia, France, Hungary.
Group 4: Finland, Poland, Bosnia and Herzegovina, Kazakhstan.
Group 5: Romania, Russia, Slovakia, Georgia.
Group 6: Ukraine, Belgium, Moldova, winner of Group A of the previous round.
Group 7: Croatia, Belarus, Latvia, Azerbaijan.
The final part will take place in Jaen, Spain at the Olivio Arena, which seats 6500 spectators. Eight participants of the tournament will be the host of the European Championship, Spain, and seven qualifying winners. According to the draw, they will be divided into two groups of four teams, the two best of which will reach the semifinals.
Schedule of Euro-2022 (U-19) from futsal
02-07.11.2021
Preliminary qualifying round.
15-20.03.2022
Main qualifying round.
03-10.09.2022
Final tournament.
We will remind that at the first in the history of Euro on futsal among young men which took place in 2019, the national team of Ukraine made the way to the final tournament where took in the group third place. And the champion was one of the offenders of the blue-yellow - .