Myron Markevich: "The Spaniards have a lot to learn, but our veterans are in no way inferior to them"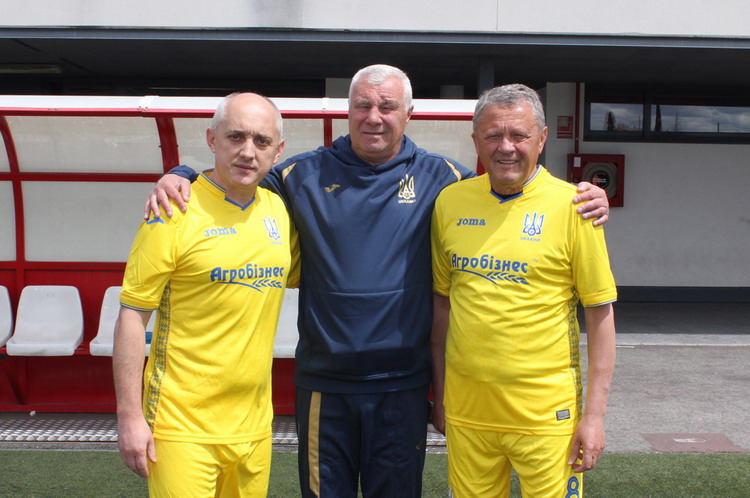 Last weekend, the Ukrainian national team of veterans spent two busy days in Madrid.
On the first day we won the prestigious Solidarity Tournament 2019, on the second day we played a match with the national team of the local Ukrainian community. Myron Markevich, a 68-year-old chairman of the UAF National Teams Committee, represented the team of national football legends and shared his impressions:
- We took part in a very respectable tournament, there were famous teams, many titled football players. The national team of Ukraine took this competition very seriously, winning almost all games, including the final with Atletico Madrid - 3: 1. I want to thank our footballers: not only did they win - they scored great goals, created combinations, earning the respect of local spectators. Ruslan Rotan, Serhiy Nazarenko, Oleksiy Belik ... They are all in great form, they continue to enjoy football and give emotions to the fans. I really liked everything, I'm glad that he took part.
It was a completely different day when we celebrated the diaspora, which is very numerous in Madrid and throughout Spain. Many people came, Ukrainian ensembles danced and sang for us. I should also mention the team of the community, they are amateurs in terms of level, but their character is real, fighting. It was not easy for us to approach them.
— Spanish football has its own unique style, is it also noticeable in veterans' games?
- You know, they are all trained, the equipment is at a very high level. Physically immersed, became heavier, there is no longer that speed, but how they work with the ball! We need to emulate this. And do it from childhood, bringing the skill to automatism. Our veterans did not concede to rivals in anything and presented Ukrainian football from the best side.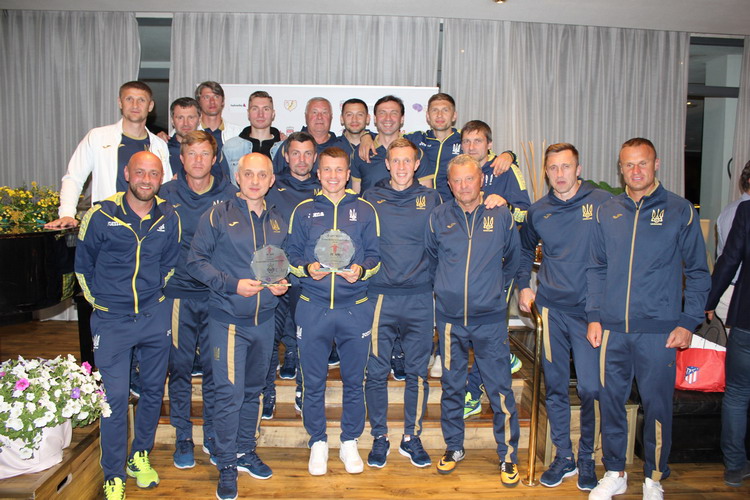 Photo of the press service of AFVU
— The vast majority of veteran national team players have played under your leadership at various times. How do you feel now when you play in the same team?
- Normal. When I coached football players, I always took part in game exercises. It's nice that I'm still playing with them. They treat me, I have to choose the right word, tactfully. I try as much as I can to help them - or at least not to interfere with playing football. For these wonderful minutes on the field I want to thank all the players and coach Anatoliy Demyanenko.
— The next matches of the veterans' national team are scheduled for 8—June 9 in the Lviv region. As far as we know, you also joined their organization…
- I was approached by the leaders of the teams from Pidmonastyr and Rudkiv (these people support veteran football, field teams for the championship of the Lviv region) with a request to play with the veterans' team. Oleg Sobutsky, for which he is especially grateful, agreed and helped a lot in organizing these games. The national team is touring in support of the Ukrainian army, and here we will support our national team in winning a ticket to Euro 2020 by attending the matches at the Lviv Arena on June 7 and 10 against Serbia and Luxembourg. The veterans' team will have two good games, as far as I know, many spectators are expected, because for Pidmonastyr and Rudkiv such fights will be truly historic. Taking this opportunity, I invite everyone these days to visit the Lviv region and the games of the national and veteran national teams of Ukraine.