Valery Lobanovsky's Tournament: Media Accreditation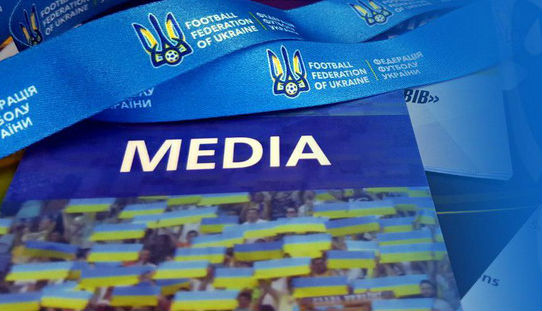 From June 3 to June 5, the tournament of Valery Lobanovsky will take place in Kiev. It will be attended by youth teams (U-21) Ukraine, Cyprus, Israel and Bulgaria. The matches will take place in Kyiv on the fields of NTK. V. Bannikov and NSC "Olympic".
Media accreditation
Media representatives wishing to participate in the coverage of the matches must be registered in the electronic database on the site of the Ukrainian Football Association https://ffu.ua/accreditation and apply for accreditation.
The last day for applications is June 2. Accreditations will be issued immediately before the tournament matches.
Contacts: +380 97 294 25 40, +380 97 962 18 08, [email protected]
Tournament Valery Lobanovsky
Semifinals
Israel (U-21) - Bulgaria (U-21)
June 3. Kiev. NTK them. V. Bannikov. 15.00
Ukraine (U-21) - Cyprus (U-21)
June 3. Kiev. NSC "Olympic". 18.00
Final or match for 3rd place
June 5. Kiev. NTK them. V. Bannikov. 15.00
Match with participation of youth team of Ukraine (final / 3rd place)
June 5. Kiev. NSC "Olympic". 18.00