WU-17: Ukraine's national team defeated the Latvian team in the second match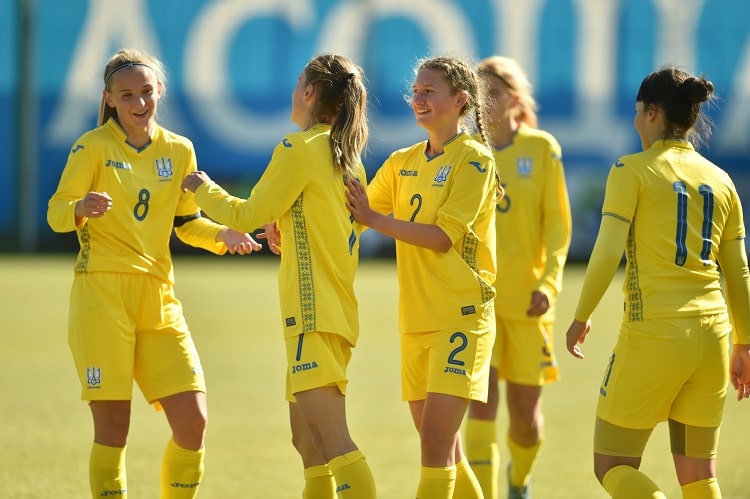 In Kiev at NTC The second sparring took place between V. Bannikov and the WU-17 national teams of Ukraine and Latvia.
Unlike the first friendly match between these teams, in which Sergei Sapronov's wards defeated the opponent with a score of 6: 0, the guests today were worthy of resistance. In the end - the willful victory of the owners in a productive game.
Photo by Pavlo Kubanov
Friendly Match
Ukraine (WU-17) - Latvia (WU-17) - 3-2 (2-1)
Goals: Khristyuk (10), Ivanchenko (32), Semkiv (65) - Malchykov (4), Lebedev (76).
Ukraine: Dudnik (Gadada, 81), Voitenko, Ivanchenko (Mushchenska, 73), Khristyuk (k), Tyan, Kotik (Olkhova, 46), Golovina (Kukharenko, 46), Kishchak (Semkiv, 46), Mironenko (Mustafayeva, 46) , Glushchenko (Kislyak, 73), Kornatskaya (Dovganik, 46).
Photo by Pavlo Kubanov
Recall that the Ukrainian national team is preparing for the qualifying round European Championship 2020 (WU-17). From October 20 to October 26, the Blue and Yellows will compete with the hosts, as well as national teams of the Czech Republic and Georgia in the ticket for the next round. Elite rounds of the tournament will be held in spring 2020.
Photo by Pavlo Kubanov