U-16: Ukraine's national team played a draw with the Belgium team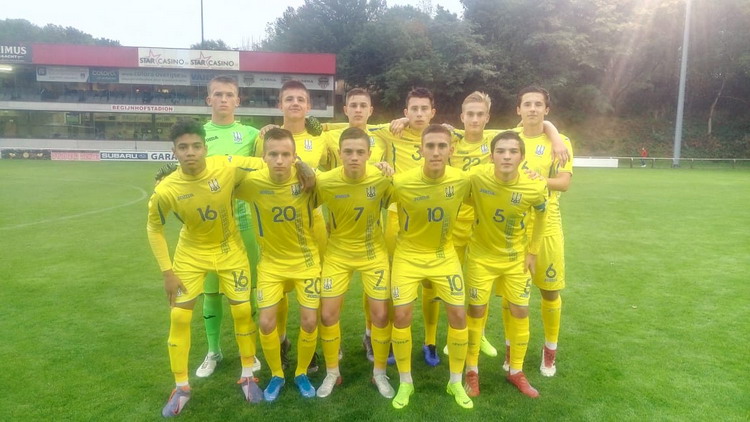 In the first of two scheduled friendly games against the Belgian peers, the blue-yellows drew.
Today in Waterloo U-16 U-2004 national team (players not older than XNUMX) played a friendly against Belgium.
The match was held to the advantage of the hosts, who had more opportunities to excel. But only in the 76th minute the Ukrainians were in the role of catching up. Their efforts have brought success already in the time offset by the arbitrator. Boulez played well in the effort. 1: 1.
Friendly Match
Belgium (U-16) - Ukraine (U-16) - 1: 1 (0: 0)
Goals: (76) - Boulez (80 + 2).
Ukraine (U-16): Barchenko, Rusyak (Glushchenko, 33), Slyubik, Benedyuk, Udod, Boulez (Filatov, 80 + 2), Pushkaryov (Chuiko, 55), Losenko (Melnichenko, 41), Yarmolyuk (Tserenko, 41), Kivinda (Eremenko, 70) ), Pochapsky (Borisenko, 55).
The second match of these teams will take place on September 26.