U-17: Oleksandr Petrakov names Ukrainian youth team in friendly matches against Armenian team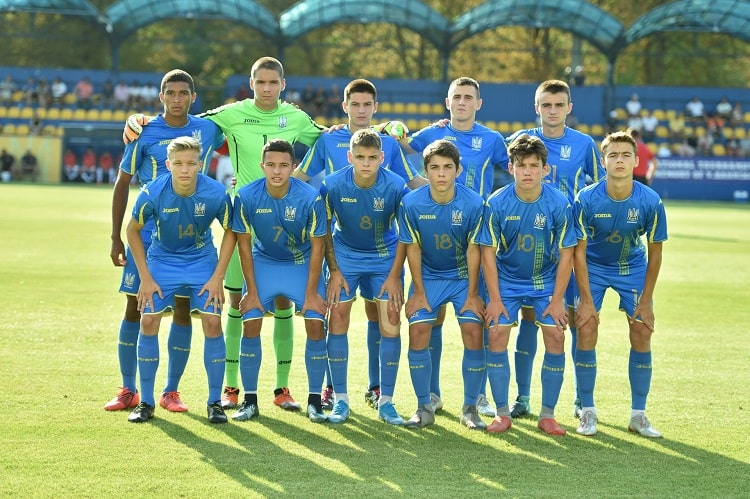 The head coach of the blue and yellow Alexander Petrakov counts on 19 football players at this training camp.

Today the U-17 youth team (football players not older than 2003 year of birth) has begun gathering, which will play two home friendly matches against the Armenian national team on October 11 and 13. The first match will take place in Bucha at the Jubilee Stadium and will start at 13.00. The second one will be held in Kiev at the Scientific and Production Complex. V. Bannikov, where the referee's starting whistle also sounds at 13.00.

Nine football players will be preparing for these blue and yellow matches.
Goalkeepers: Pavlo Isenko (Vorskla Poltava), Ilya Olkhovy (Lviv).
Defenders: Mark Mampassi, Eduard Kozik (both Shakhtar Donetsk), Vitaliy Roman, Yevgeny Bykov (both Carpathians Lviv), Gleb Savchuk (UFC-Carpathians Lviv).
Midfielders: Artur Mykytyshyn, Mikhail Khromey, Oleg Ocheretko (all - Shakhtar Donetsk), Nikita Kononov, Sergey Lebedev (both Dnipro-1 Dnipro), Vasyl Tanchak (Lviv), Maxim Hlan (Karpaty Lviv), David Fomenko (Metallurg Zaporizhzhia), Bohdan Shubin (Schalke, Germany).
Forwards: Denis Shostak (Shakhtar Donetsk), Nazariy Fedurko, Dmitry Shostak (both - Karpaty Lviv).
Recall that Alexander Petrakov's team is preparing for the Euro 2020 Qualifying Round (U-17), which will be held in Portugal in November this year. There, the Ukrainian national team will play with Georgia (13th), Albania (16th) and Portugal (19th).