Serhiy Sapronov: "We are starting to compile elite-round contender files"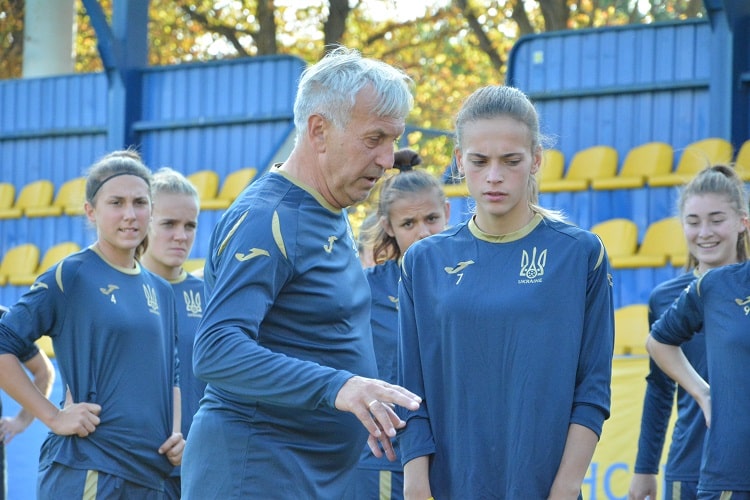 Ukraine's WU-17 team rivals qualify for the 2020 European Championship qualifying round. In addition to housewives, Norwegians, our girls will have in March find out relationships in the seventh group with Czechs and regiments.
- Norwegians should be considered as the main contenders for the only way to the final part of the competition, - said Ukrainian national team leader Serhiy Sapronov, commenting on the results of the draw for the official UAF site. - However, they will perform in their native walls - and will host rivals, most likely on an artificial turf, to which they will have the opportunity to adapt. However, it is too early to speak about the strengths and weaknesses of ours, because in days we will only start to collect files on them.
- But you do not need to represent the same Czechs, because they were recently our rivals in the qualifying round in Serbia ...
- Somewhere you can agree. My wives went to peace with them, and, in my opinion, it was the Czechs in Serbia who made the best impression with their actions. Although it is possible that they will make adjustments to the application, and we, I hope, will certainly be reinforcement, because I do not like playing flank defenders. That's why let's talk more about rivals' capabilities before we leave for Norway.
- And when do you plan to begin direct preparation for the elite round?
- I hope that in February my wards will be able to hold a weekly gathering during which two sparring teams will play with the national team of one of the neighboring countries. This is very important because we really need game practice. You should also look into the beginner business. In particular, at the end of November, I traveled specifically with the Ukrainian national team WU-15 to Minsk, where it hosted UAF control matches with the Belarussians, several girls have taken to the pencil and need to give them a chance to prove themselves in confrontation with older opponents. And finally, I will decide on the 20 players who will represent Ukraine in Norway, already during the final short-term gathering in mid-March.