U-21: in 2020, the youth national team of Ukraine will play at least nine matches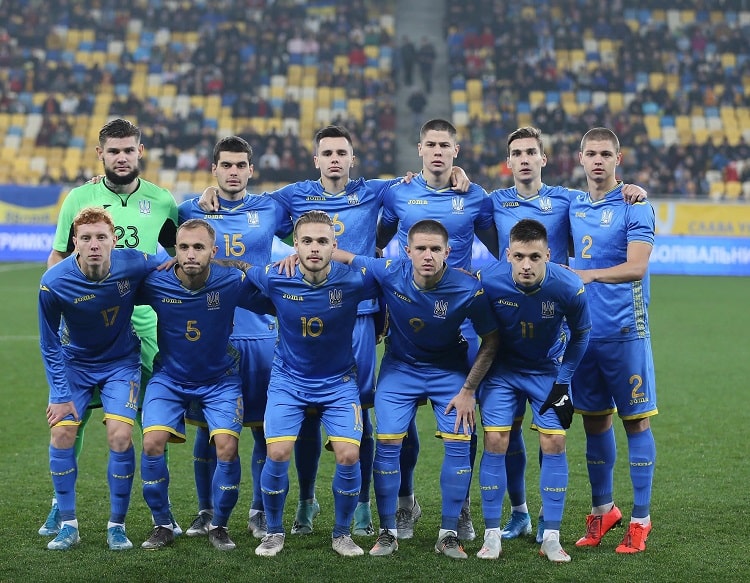 This year, Ruslan Rotan's team will complete the selection of Euro-2021 (U-21), take part in the Valery Lobanovsky Tournament and play a friendly match with the "youth" of Italy.
The youth national team of Ukraine will start its first training camp this year on March 23. It will be timed to two matches of the qualifying tournament of Euro-2021 (U-21) - with Malta on the road (March 27) and Northern Ireland at home (March 31 in Lviv).
In May, Ruslan Rotany's wards will take part in Tournaments of Valery Lobanovsky. The youth teams of Portugal, Slovenia and Bulgaria will also take part in these competitions. This training camp will start on May 25, and the matches of the tournament will take place on the 29th and 31st.
The four-day training camp awaits the youth national team of Ukraine in early summer, from June 1 to 4. An away friendly match with Italian peers is planned for the 3rd.
On the last day of August, preparations will begin for two away matches of the European Championship - in Denmark (September 4) and in Finland (8th).
Ruslan Rotan's team will play two final matches of the Euro qualifying group round, home against Romania and away against Northern Ireland, on October 8 and 13, respectively. Preparations for them blue-yellow will begin on October 5.
Another training camp is possible in November, if the team gets to the butt matches following the results of the qualifying tournament. These matches will take place from November 9 to 18.
Euro-2021 (U-21). Qualifying Tournament. Group 8
Standings
| | | | | | | | |
| --- | --- | --- | --- | --- | --- | --- | --- |
| | | І | В | Н | П | М | О |
| 1. | Denmark | 5 | 5 | 0 | 0 | 13-5 | 15 |
| 2. | Romania | 5 | 3 | 1 | 1 | 11-3 | 10 |
| 3. | Finland | 5 | 2 | 1 | 2 | 8-6 | 7 |
| 4. | Ukraine | 4 | 1 | 0 | 3 | 6-8 | 3 |
| 5. | Northern Ireland | 5 | 0 | 3 | 2 | 2-6 | 3 |
| 6. | Malta | 4 | 0 | 1 | 3 | 1-13 | 1 |