U-18: Slovakia Cup postponed to 2021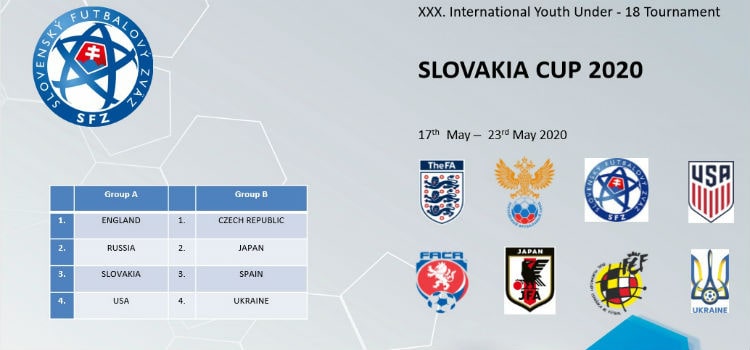 The Slovak Cup was to be held from May 17 to 23 this year, to which the youth national team of Ukraine U-18 (football players not older than 2002) was invited. The teams of the Czech Republic, Japan and Spain had to compete together with the blue and yellows in Group B.
However, due to the pandemic and the verdict of the UEFA Executive Committee to suspend all football events until an additional decision, the tournament in Slovakia was canceled within this period. The organizers announced that the jubilee, 30th Cup of Slovakia will take place next year.
This year, Ukraine U-18 headed by Volodymyr Yezerskyi will take part in Euro-2021 (U-19) qualifying round, whose matches will take place in November. The matches will take place on the 10th, 13th and 16th. The rivals of the blue-yellows will be the teams of Montenegro, Belarus and Israel (host of the tournament). The winners of the first two places in the groups of the qualifying round and the best team from among those who will take the third places according to the results of the matches with the first and second national teams will get to the elite round.
It is planned that on the last day of the summer Ukrainian team will start preparation for two away friendly games against Bulgaria (September 5 and September 7). And the final gathering before the Euro qualifying round, Volodymyr Yezerskyi's wards will hold at home from October 5 to October 13, scheduling to play two friendly matches.