WU-19: the youth women's national team of Ukraine will compete for entry to Euro-2023 in April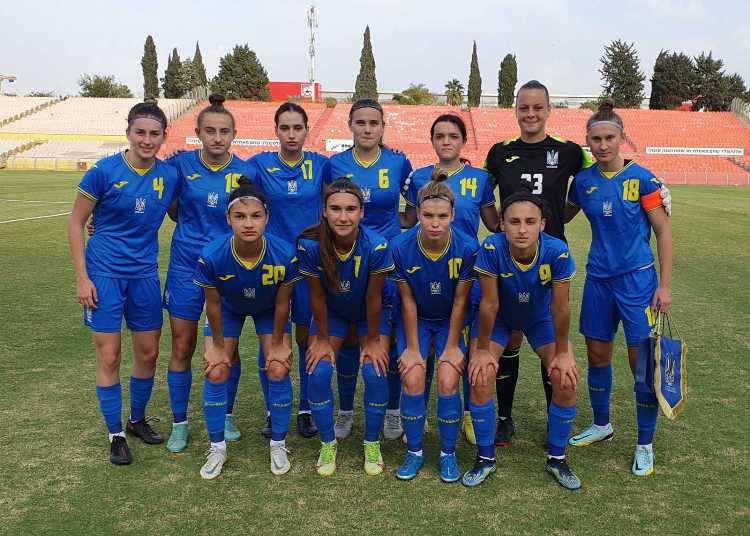 This year, the youth women's national team of Ukraine WU-19 will take part in League A matches of the second stage of Euro-2023 selection and will try to make it to the final tournament.
According to the approved by the UAF Women's Football Committee and confirmed by the UAF Executive Committee The only calendar of women's football events for 2023 Valery Palamarchuk's wards will start work on March 31, because in early April, the team awaits the second stage of selection in League A for Euro-2023. The blue and yellow will play in group 5 together with the teams of Denmark, Sweden and Iceland. The tournament in our quartet will take place in Denmark in the period from April 5 to 11.
"The competition in Copenhagen will take place on artificial turf. That is why we are planning to hold a three-day training camp in Lviv before leaving for Denmark, where we will train on just such a surface. It should also come in handy that the two spring rounds of the Ukrainian elite championship, on March 18 and 25, will also be held on synthetics," — Told me earlier in the comments of UAF Valery Palamarchuk.
In October-November, the youth women's national team of Ukraine WU-19 is expected to play matches of a new cycle - the selection of Euro-2024, the draw for which will take place in June.
Euro-2023 (WU-19). Second round
In League A, 28 teams will play in seven groups, including seven national teams that were promoted from League B following the results of the first round. The seven group winners from the second round of the A-League (and the best runner-up if Belgium finishes first in the group) will qualify for the final stage, which will be played from 18th to 30th July. The fourth-placed teams in the groups will start the first round of the 2023/2024 season in League B.
Teams in League B, including those relegated from League A after the autumn stage, in seven groups (three with four participants, four with three) will fight for tickets to the first round of League A in the next draw.
We will remind, the youth women's national team of Ukraine took it third place in their first round group and kept their registration in League A.
League A
Group A1: Norway, Germany, Ireland, Croatia.
Group A2: Serbia, Poland, Switzerland, Czech Republic.
Group A3: France, Portugal, Hungary, Romania.
Group A4: Spain, England, Slovenia, Belarus.
Group A5: Denmark, Sweden, Ukraine, Iceland.
Group A6: Austria, Italy, Greece, Bosnia and Herzegovina.
Group A7: The Netherlands, Finland, Belgium, Bulgaria.
League B.
Group B1: Israel, North Macedonia, Georgia, Gibraltar.
Group B2: Turkey, Moldova, Lithuania, Andorra.
Group B3: Northern Ireland, Kosovo, Cyprus, Latvia.
Group B4: Malta, Faroe Islands, Armenia.
Group B5: Slovakia, Montenegro, Azerbaijan.
Group B6: Wales, Kazakhstan, Estonia.
Group B7: Scotland, Albania, Liechtenstein.