Spain's WU-19 youth national team became the 2022 European champion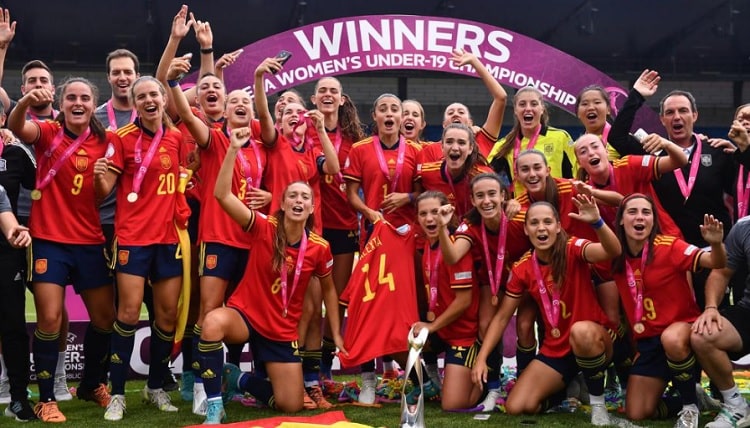 In the final of Euro-2022 (WU-19) the youth team of Spain defeated the team of Norway and won the title of the strongest on the continent.
In the final match of the 2022 European Youth Championship (WU-19) in the Czech Ostrava, the teams of Spain and Norway fought. Before that, on July 6, in the semifinals, the Spanish beat the Swedes (1:0), and the Norwegians defeated the French team (1:0).
Euro-2022 (WU-19). Final
Spain (WU-19) — Norway (WU-19) - 2: 1 (1: 1)
Goals: Elechpuru (34), Bartel (90+4) — Omarsdottir (5).
We will remind that the youth national team of Ukraine WU-19 in this year's European championship successfully overcame the first round of competitions in League A, but could not get into to the final part of the tournament, placing third in his quartet in the second qualifying round. By the way, it was the Norwegians who won the group where Valery Palamarchuk's wards performed.