The youth futsal team of Ukraine will hold sparring matches with the team of Hungary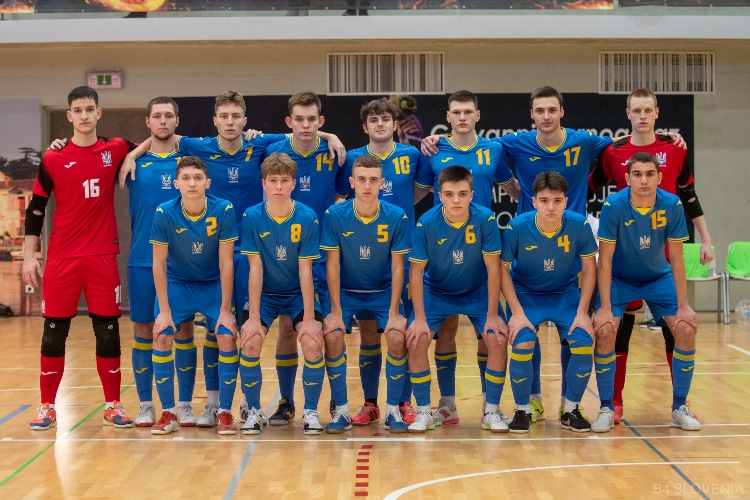 The youth futsal team of Ukraine will play against peers from Hungary as part of preparations for the main round of Euro-2023 selection (U-19), reports the Futsal Association of Ukraine press-service reports,.
Two friendly matches will be held on February 15-16 in Debrecen at Phoenix Arena. By the way, right here in March will pass matches of the final tournament of the European Women's Futsal Championship.
We will remind, November 3 had happened draw of preliminary and main rounds of Euro-2023 (U-19) futsal selection. According to his results, the youth national team of Ukraine got into group 2 of the main round, where they will meet with Romania, Serbia and the winner of group B of the previous round (Montenegro, San Marino, Gibraltar). Serbia will host the mini-tournament from March 21 to 26.
Accordingly, from the previous round to our group have been drawn the Montenegrin team that won the mini-tournament held on January 19-21 in Gibraltar. The Balkans defeated the teams of San Marino (2:1) and Gibraltar (6:5).
Venue of the Euro-2022/2023 final tournament in futsal among young men under 19 years of age was identified Porec (Croatia). In addition to the hosts, the Croatians, seven national teams will play in the final stage from September 3 to 10, which will become known after the second round of qualification, which will be completed by March 26. The format of the final tournament will remain the same: eight participants will play in two groups of four teams each, the best two of which will advance to the semifinals.
The debut European Futsal Championship among youth was held in 2019 in Riga, the second draw took place in 2022 in Jaen — both times (2019, 2022) the Spanish team became the champion. The second championship was originally planned for 2021, but was postponed due to the COVID-19 pandemic.
The national team of Ukraine participated in both final tournaments. In 2019, Vitaly Odegova's wards took third place in the group, and in 2022 stopped in the semi-finals.