Veterans of football of Rivne region received help from the regional association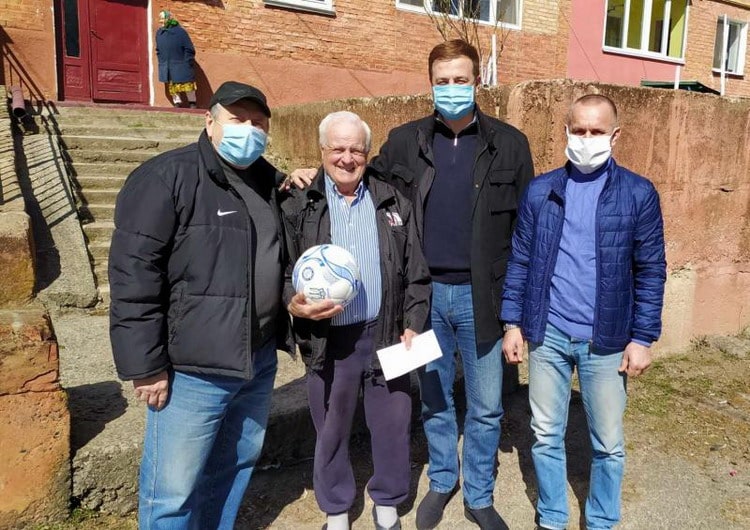 We continue to get acquainted with the activities of regional football associations and other collective members of the Ukrainian Football Association of UAF initiative to tackle the spread of coronavirus.
We have already talked about activities in this area Chernihiv, Dnipropetrovsk, Odesa, Ternopil, Zhytomyr, Kirovohrad, Zakarpattya, Khmelnytskyi, Chernivtsi, Ivano-Frankivsk, Sumy, Kherson and Luhansk regional associations, football association of Of the Autonomous Republic of Crimea, Association of Football Veterans of Ukraine.
Rivne Regional Football Association represented by honorary chairman Volodymyr Polishchuk together with the leadership of the charity foundation for support of veterans of football of Rivne region identified veteransmost in need of support at this time.
ROAF Chairman Oleksiy Khakhlov, Deputy Chairman Valery Gladkov and Executive Director Oleh Kucher met with Rivne football veterans Petro Hryhorovych, Viktor Byk, Vyacheslav Kobyletsky and Borys Malakhov and handed them help.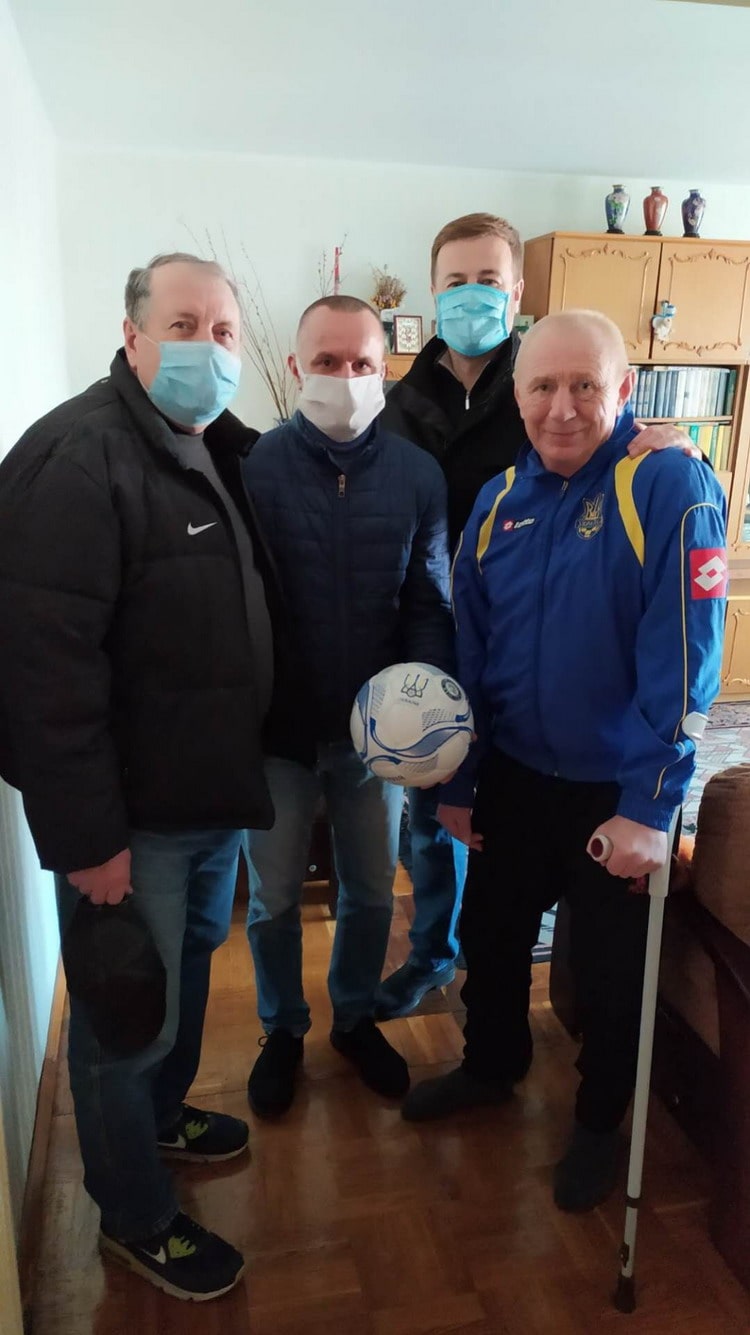 Photo by roaf.rv.ua